Cannoli King Vancouver is a Proud Sponsor of the Port Moody Old Timers Hockey Association (PMOHA)
Cannoli King Vancouver is very proud to participate and be a team sponsor in one of Vancouver's ultimate oldtimers hockey leagues, the Port Moody Oldtimers Hockey League (PMOHA). Every year about two hundred brothers get together every Thursday night and have some fun playing hockey. The PMOHA is also very active in the community through Share Food Bank and Kids Sport. As a resident of Port Moody, this is the reason I chose to sponsor in this league. After all, we are a brotherhood.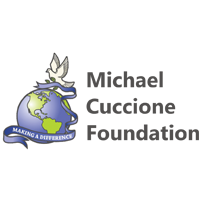 The Micheal Cuccione Foundation is something we hold very close to our hearts. Growing up with Micheal across my aunt and uncle's house, we would often play together in the lane way. This foundation has been extremely instrumental in my mother's cancer treatment, and today she is fully recovered. This is the reason we fully support the Micheal Cuccione Foundation, and we believe that in Micheals word's......it's making a difference.